Meeting & Conference Rooms Available Now!
At GRG House, you can choose from a wide variety of professional meeting and conference rooms. Fully serviced with computers, projectors, smart boards and office furniture. Whether you need to use a meeting room for an hour, a day, a week or even longer we can meet your requirements with great flexibility.
Need to rent out of hours or on a Sunday? We can positively arrange this for you all inclusive at highly competitive prices. Enquire now to find out more or arrange a viewing! Simply follow this link to our contact page and one of our friendly and helpful staff will assist you with your enquiry.
See some of our prestigious meeting and conference rooms below:
Meeting Room
Training / Conference Room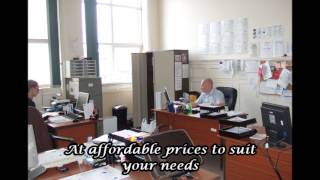 Meeting Room

Training / Conference Room